The Friends of Tufts Rowing (FoTR) was founded with the mission to bring together people with a shared interest in Tufts Crew, give back to the program, and support its further successes by engaging, uniting, and empowering current and former athletes!
READY! BLADES BURIED! AT THE CATCH! PARTY!! Join us for one of our events and enjoy a chance to network, socialize, and reconnect with teammates and friends old and new.
Make sure you're on our e-list so you can stay informed of exciting opportunites coming up later this summer and fall!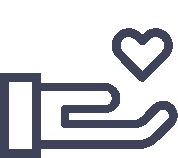 "In working to be worthy of victory, we have the chance to become the best version of ourselves."
Noel Wanner, Director of Rowing
All Donations Go Directly to the Tufts Rowing Program